Waste Water Treatment
With over 60 years' experience in premium wastewater treatment solutions in Ireland and worldwide, Kingspan Klargester are here to help you make the correct wastewater system choice for your home with a fully integrated, no hassle wastewater treatment package tailored to your home's individual needs.

Introducing BioFicient+
The Kingspan Klargester BioFicient+ treatment plant provides a reliable and effective solution for domestic applications without access to mains drainage. Suitable for homes with up to 10 people, the BioFicient+ is manufactured from high quality Polyethylene and uses the latest treatment technology to deliver a high level of water discharge quality.
BioFicient+ offers the following benefits for the homeowner:
• BioFicient+ is suitable for shallow dig requirements, with minimal visual impact.
• Easy to install, requiring only a small digger due to its light-weight and unique design features, (low profile and extension neck), saving on-site time and expenses.
• Designed and manufactured by Kingspan Klargester, BioFicient+ is fully compliant, tested and approved to IS EN12566 / SR66: 2015.
BioFicient+ Benefits
It's designed to the highest standards, with the following features:
• Suitable for shallow dig installations
• Robust and lightweight
• Easy and affordable installation
• High performance, efficient treatment technology
• Low power consumption
• Minimum visual impact
• An extension neck is available to allow for deeper installation on difficult sites
• Our modern design means that access for desludging is easier through the wide neck
Call Us Now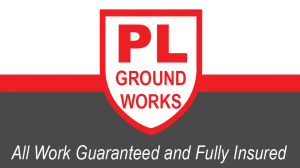 087-2263672